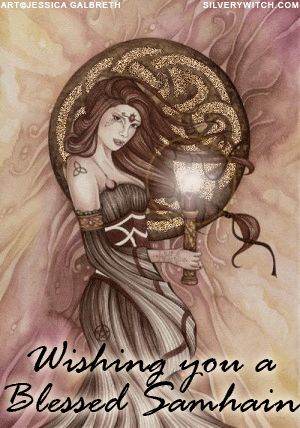 A time of thinning the veil,
A time to honour and welcome the old ones,
A time to clear out fears,
A time for inner peace.

We have gathered our crops
and been Blessed with abundance of nourishment and love
to sustain us through the dark winter.
May we honour the Earth for all that has been given.

Let us remember those who have gone before us, who draw closer to us now.
Let us also remember those animals, gifts from the Goddess,
who have died that we may eat,
who have provided us with love,
who have protected us from harm,
let us thank them all.

May the Goddess as wise one and the God as the lord of the shadows, bless us this Samhain,
And guide us through the dark days until we come once again to the light.

Blessings to all on this Sacred Day.